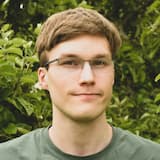 About Me – Svante Bengtson
(Swedish) Swantzter är en enskild firma godkänd för F-skatt och moms som kan hjälpa dig med hemsidor och utveckling av specialiserade webbaserade system, men som även kan sköta ljudteknik och i vissa fall ljus och bild i livesammanhang, jag kan ofta ställa upp som humpare/roddare vid event i nordvästra Skåne.
Swantzter är de som har störst expertis om ljus-, ljud- och bildanläggningen på Tivolihuset, Höganäs och kan sköta tekniken till ditt evenmang där.
(English) Swantzter is a sole proprietor in Sweden who can help you with website development and development of specialised web-based systems and as a live sound technician and stagehand.